The Basic Guidance On The Difference Between Ink And Toner
Posted by Admin on May, 29, 2020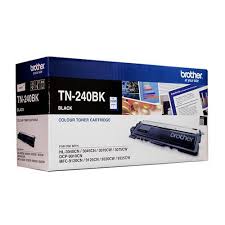 Knowing the type of cartridge that your printer requires is an essential factor. Whether commercial or residential, order the wrong cartridge, and not just losing money. You would be causing problems to the printer and it might get damaged. Or there could even be an inconvenient shipment return if you realise the problem early.
To buy Brother Toner cartridges supplier India, knowing the right model type and the printer requirement for any user is vital. Ink and toner are two completely different kinds and they should never be mixed and matched. Each has its distinct feature that makes them unique from each other. Here are some of the details regarding the difference between the two and tips on choosing the best toner for your printer.

The Basic Difference Between Toner and Ink
If you have an inkjet printer you would be using ink as they are in liquid form. Toners are in powder form and are usually needed by laser printers.

Ink Based
The ink that you would be using in the liquid form could be either pigment-based or even dye-based. The criteria to buy Brother Toner cartridges would depend on the type of printer any commercial or residential places is using. Most of the time inkjet printers go for dye-based inks. They are more economical when you compare them to the pigment-based ones. The colours are vibrant and produce life colour prints.
But dye-based inks most of the time are not waterproof and after 25 years or so would start dissolving and become susceptible. Pigment-based inks dry faster and provide a crisper finish. Many commercial jobs like photographers, graphic designers go for pigment-based as it provides high-quality pictures. It in the long term would be able to resist UV light as well as water and resist fading.

Toner Based
Toner is a dry powder substance that is known not to stain but things might get messy depending on the way you handle it. When you buy Brother Toner cartridge keep in mind that it comes in two variables. A monochrome laser as well as colour laser.
Monochrome laser printer only uses black toner while the colourful one uses black, cyan, magenta, and yellow. The drum unit present in this type of printers helps in fusing the powder with the paper. One could either go for a printer with a built-in drum unit or purchase it separately.

Tips to Help you Choose the Right Toner for the Required Printer
• Know the Toner Cartridge Model: Get accustomed to the model that is compatible with the model of the printer you are using. One handy way to do this would be by checking the manual of the printer model. Also, determine what colour cartridge you want. Whether you routinely need to print just black and white or coloured.

• Consider Page Yield: This is a cost-effective method that should be well-thought-out. You could go for higher-page yielder cartridge with higher yielding printer. Also, know that with combo packs you would be saving more.
Thus these are some of the factors to consider when you would be trying to buy Brother Toner cartridges supplier India and become the cartridge expert at home and office.


This entry was posted on May, 29, 2020 at 11 : 56 am and is filed under Toner Cartridge. You can follow any responses to this entry through the RSS 2.0 feed. You can leave a response from your own site.