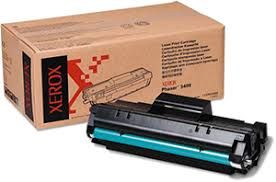 With the advancement of technology, printing industry has secured a good space in the market. Be it textile, education, news, marketing, publication or packaging, printing is a widely used tool to reach the audience. Depending on the application, different types of printers are used to achieve the desired printing result. The ink cartridge is the major component of a printer and it differs depending on the purpose of printing as printers required for printing photographs are different from those required for everyday printing work. Basically, there are two types of printer ink – ink cartridges that are used in inkjet printers and toner cartridges that are suitable for laser printers. Ink is a liquid, tinted with pigments or dyes. However, toner is a fine powder and used in laser printers. The inkjet cartridge may further be classified based on the grades of colors. The primarily available colors are black, magenta, cyan and yellow, tri-color and photo black.
Types of Toner Cartridge?
Toner cartridge is a consumable component of a laser printer. It contains toner powder that is a fine, dry mixture of plastic particles, carbon, and black or other coloring agents that give the image to your document. Modern printing technology is faster and economical than ever before. But choosing the right toner cartridge is important to get better print quality without compromising on cost. Based on the availability and demands of the users, toner cartridge can be classified into followings:
1. Genuine Toner Cartridge: These are known as "original equipment manufacturer" or OEM. These are prepared by the printer manufacturers, who offer certain guarantees when you use genuine brand toner in your printer. These are more expensive than refills, re-manufactured or compatible cartridges. Buy it from the specialist retailer to reduce the difference in price.
2. Compatible Toner Cartridge: Also known as "Alternate Brand" or "Generic", compatible cartridges are manufactured from scratch. These are not used or re-manufactured cartridges. Prepared by third-party companies and offered under different brand names, these cartridges may vary in look, design and page yield to their genuine counterparts. Compatible toner cartridges are a cost-effective alternative to the genuine articles.
3. Re-manufactured Toner Cartridge: These are refurbished OEM toner cartridges that are dismantled after the first use. OEM cartridges are checked on different parameters to replace worn or defective parts following which cartridge is cleaned and refilled with toner. Cost of Cartridge is low, however, printing quality depends on the service.
4. Refilled Toner Cartridge: Many say the blades and drum of OEM toner cartridge can work smoothly for 3-4 life cycles. So, refill service providers just open the cartridge and fill it with toner powder. Worn or defective parts may affect the quality of printing. Avoid using refilled cartridges as no cleaning could result in refilled toner leakage or low page yield.
So, depending upon the work and printing, choose the right toner cartridge for your printer. The best image quality, better printer life, low maintenance cost, and more prints are the traits of genuine toner cartridges. There are options available in the market that are formulated for workCentre to give you the best print quality with consistent and reliable results, page after page. To buy genuine Xerox cyan toner cartridge in Maharashtra, one can search reliable trader online.